First little question: How many times a day do you pick up your phone?
According to statistics, young people pick up their mobile phones 50 to 108 times a day. 18 times with low frequency and 268 times with high frequency. Apple CEO Cook also said in an interview with foreign media that he might not believe it when he said it, and he found that even he himself picked up the phone "about 200 times" a day. "I thought I was holding my phone less than half that number," he said. It can be seen that smartphones have been flooded in our lives, and picking up mobile phones has become the most "exercise" we do every day.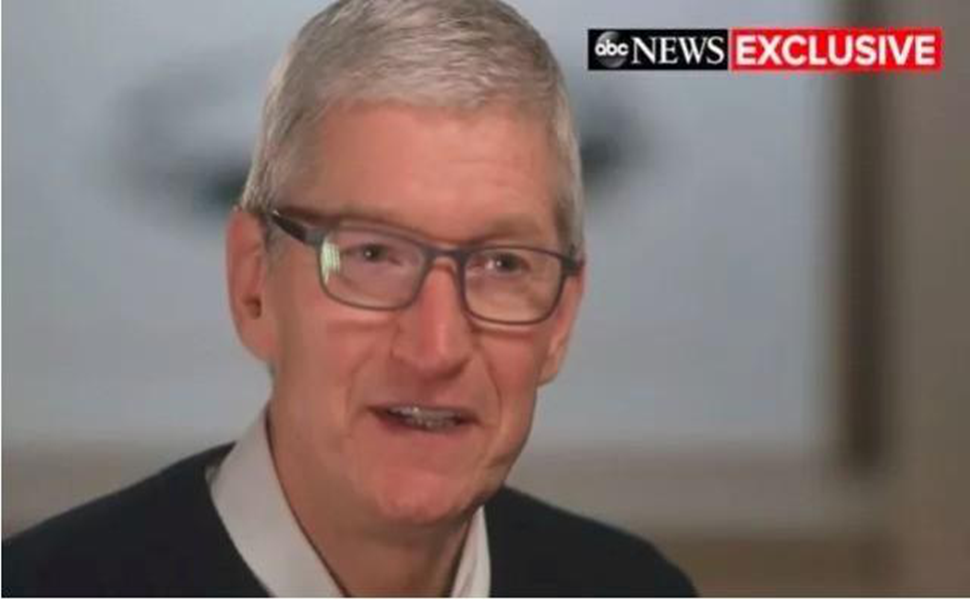 But are you worried about dropping your phone frequently? When taking a selfie, I can't capture the most beautiful self because I can't hold the mobile phone steadily. When we watch a drama or watch a video, the mobile phone often can't stand tilted. I'm sure you must have had the idea of putting your phone by the bedside or even taking it into the bathroom! At this time, the MagSafe phone ring holder is our best partner!
It is a pity that the current mobile phone ring brackets on the market not only have poor magnetic attraction, are easy to loosen, are difficult to disassemble, and even damage our beloved mobile phone cases when replacing them. On the car bracket, these defects are intolerable to us. To this end, Andobil, which is committed to producing high-quality digital products, has successfully developed the world's first MagSafe-compatible double-sided magnetic phone ring holder—Andobil Easyfly Dual-Sided Mag Phone Grip.
With this MagSafe-compatible double-sided magnetic phone ring holder, you can solve the eternal problems that traditional ring holders bring to you. This new invention of Andobi will change the world of magnetic mobile ring phone holders, and I believe it will be a huge surprise for any mobile phone user.
What is a double-sided magnetic attraction?
This is a brand new concept, but in a nutshell, double-sided magnetism means that both the front and the back have magnetic force.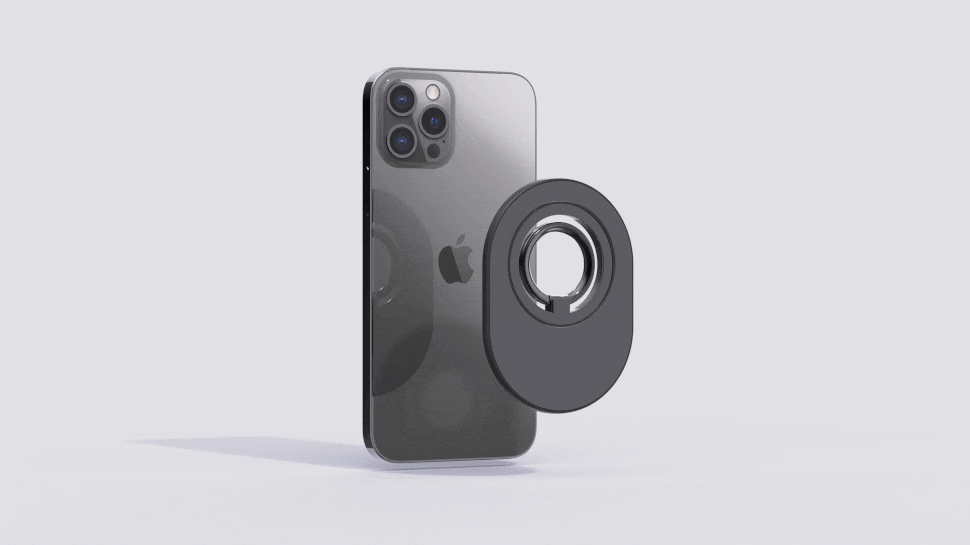 For example, the Andobil Easyfly Dual-Sided Mag Phone Grip can not only hold your phone, but also fix your phone to any magnetic object, be it iron plates, refrigerators, gyms, or even telephone poles! Of course, you can also understand that it can give the mobile phone the ability to magnetically attract. It is an essential artifact for iPhone 14
Say goodbye to traditional phone ring holders
Poor magnetic attraction
Ring loose
dirty and faded
Difficult to disassemble
Not compatible with all phones
Advantages of Magnetic Phone Ring Holder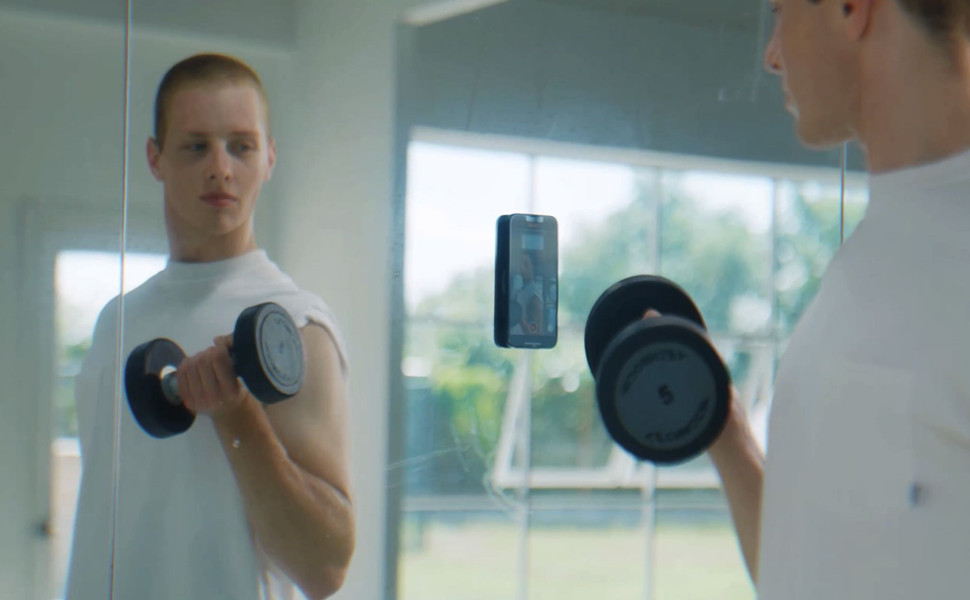 The world's first double-sided magnet ring holder - EasyFly, can not only hold your phone firmly, but also fix your phone to any magnetic object such as kitchen, bathroom, bedside, and even fitness equipment! Of course, its use cases are far more than these, but in any place we can't imagine now, and these will be defined by you. We also give you a piece of iron so you can make it attractive wherever you want. Free your hands to the greatest extent and enjoy life to the fullest!
Strong magnet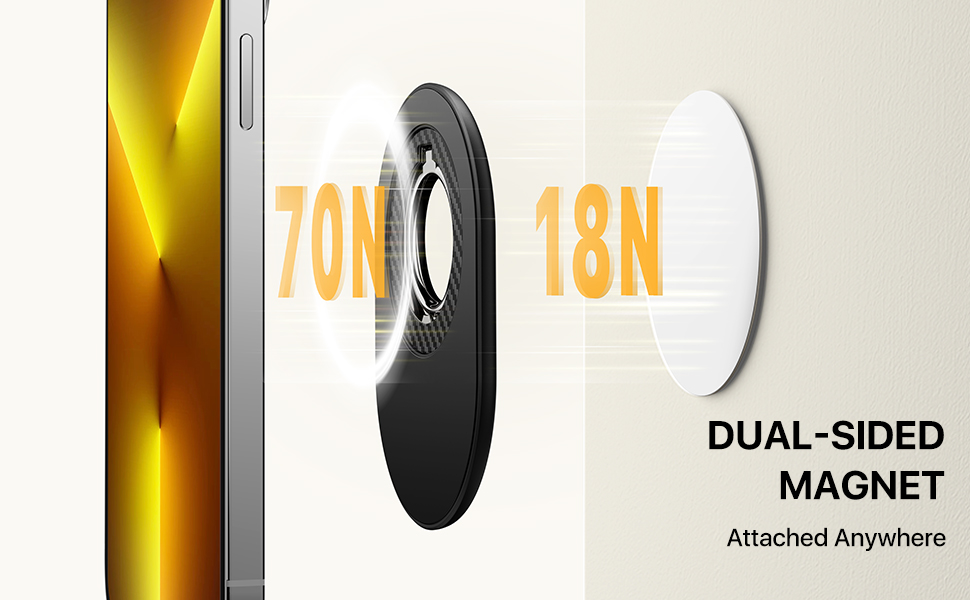 Lightweight ring holder with strong magnets: 70N on the front and 18N on the back, giving your phone maximum grip and stand practicality, 100% guarantee that your phone won't drop and fit perfectly to all magnetic objects. It is made of zinc alloy material, has built-in magnets, and acts as a strong connector between your phone and a magnetic car mount.
Firm grip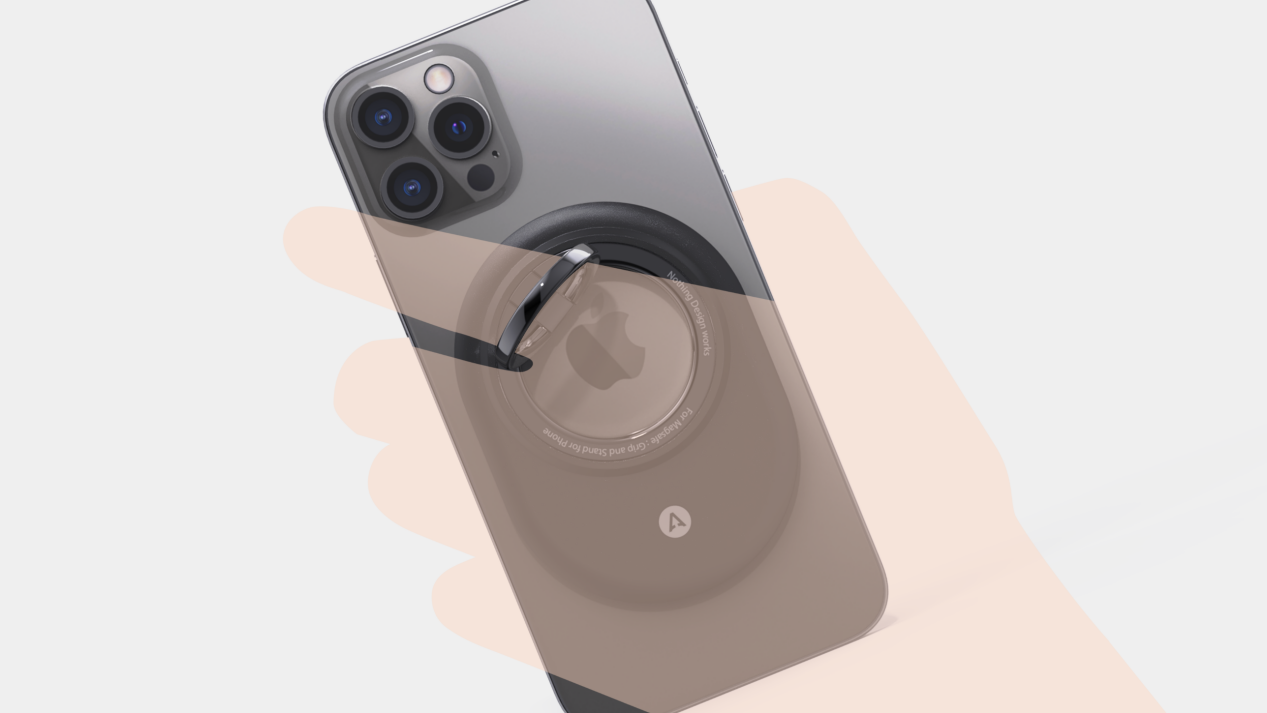 This ring holder has been tried many times without breaking and is the perfect phone grip. With this ring holder installed on your phone, you can make calls with one hand, text, take photos or selfies with one hand, even run and play games on the bed and keep your phone from falling. It's also a great companion for a large-screen phone, giving you enough security that you'll never put your phone down again.
Strong support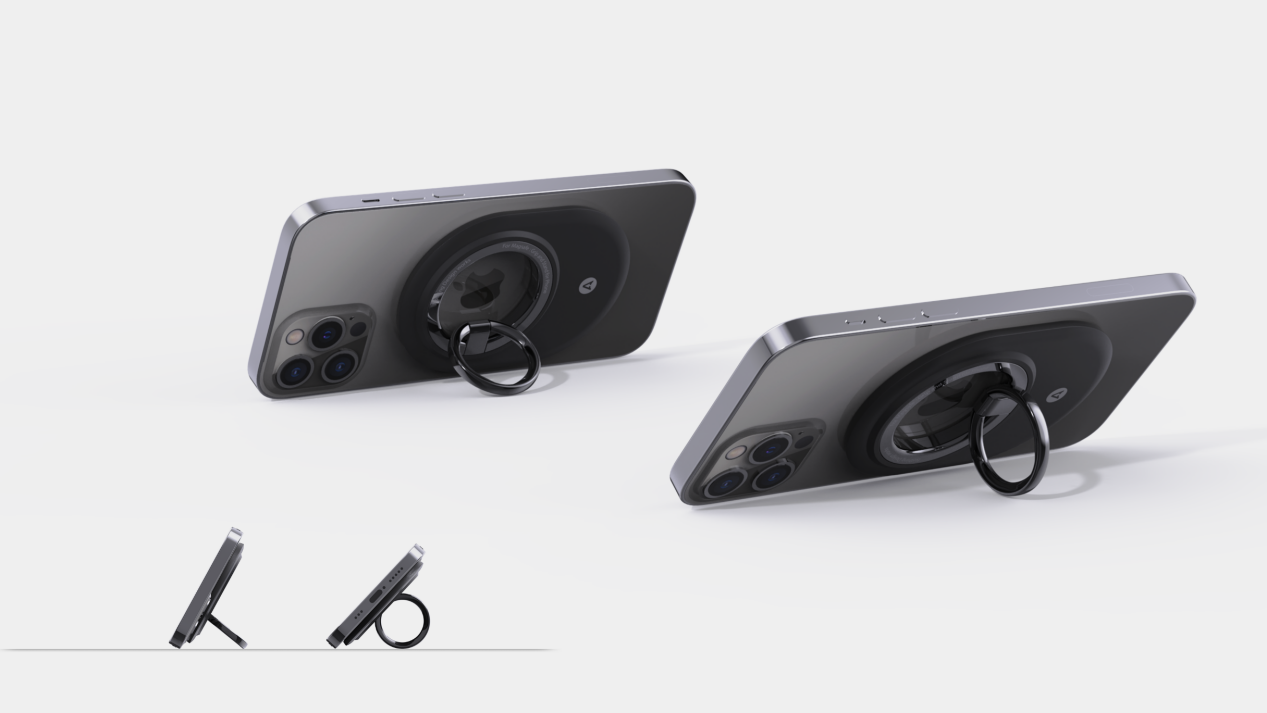 Strong damping provides EasyFly with super supportive force, and can be placed on a flat surface with 360° rotation and 125° flip to find the most suitable angle, allowing you to provide the best viewing on any surface in an adjustable horizontal or vertical way Video or play games comfortably, or you have a lovely angle where you can see your partner's nose directly when talking to your lover.
Broad Compatibility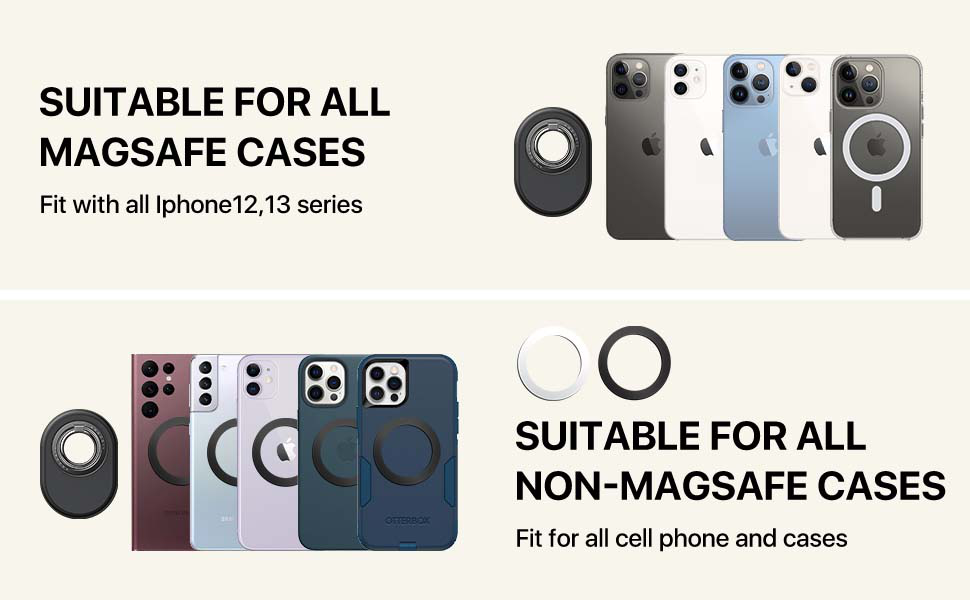 Works with all phones and thick cases, yes, all (not just iphone12/13 MagSafe charging accessories)! The EasyFly attaches securely to a MagSafe-compatible case for maximum grip and stand utility. If you don't use a magnetic phone case, just attach the included magnetic ring to the back and you're good to go.
Easy to disassemble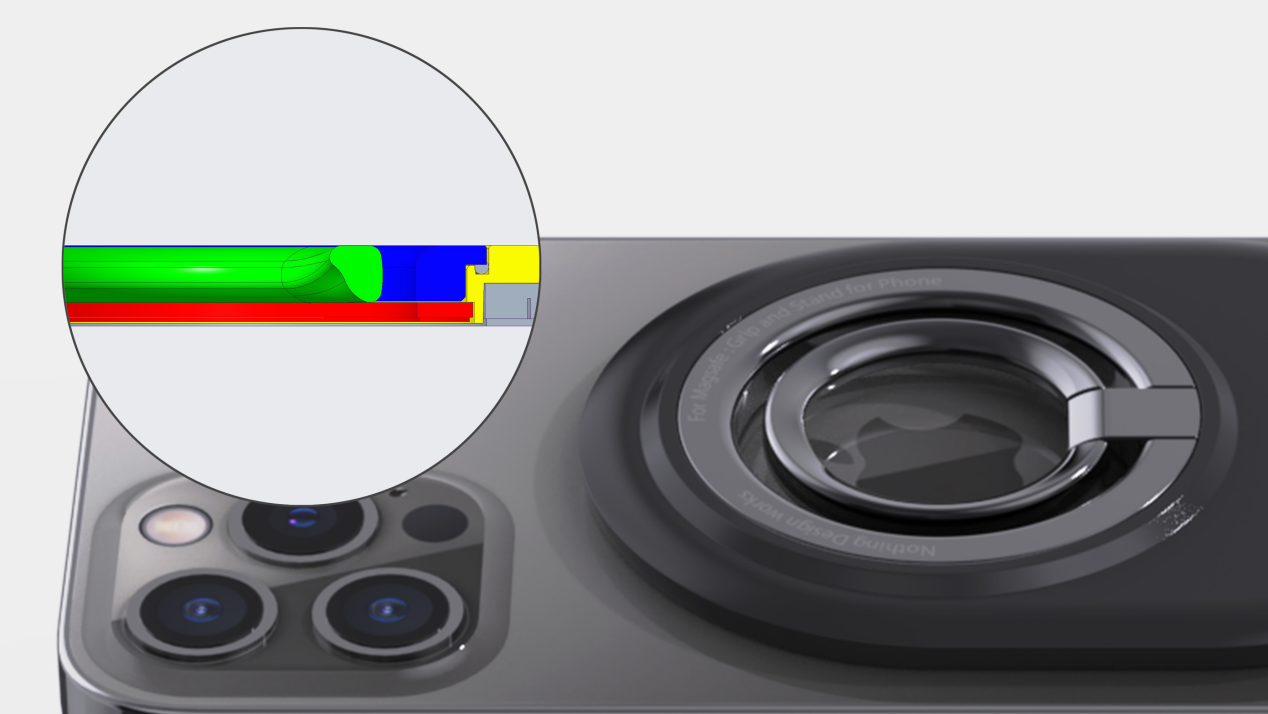 The magnetic force of the EasyFly is so strong that it can be firmly attached to your beloved phone, but it's actually not difficult to remove it. Simply snap your finger around the ring and pull it off for easy removal! No more tape and sticky residue to harm your phone case/car mount. By the way, it's also handy when you need wireless charging.
Strong and sturdy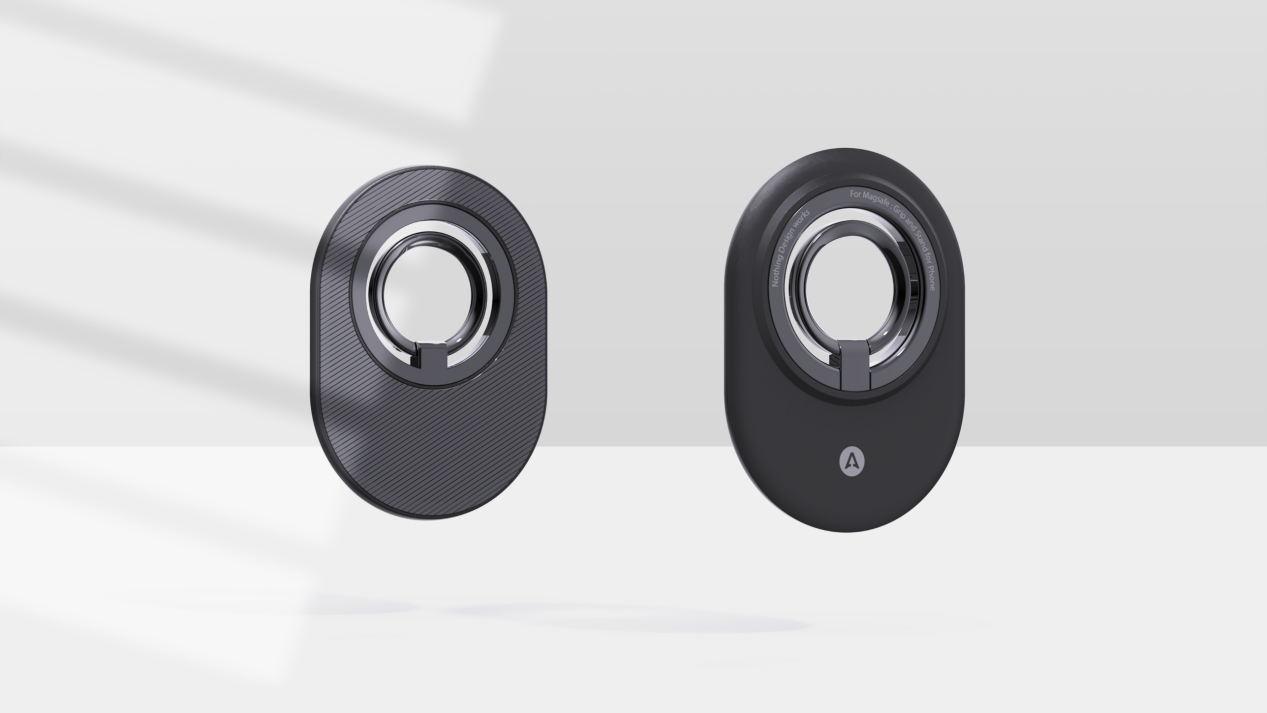 Advanced zinc alloy die-casting technology and electroplating process make EasyFly strong and durable, it can withstand multiple folds without loosening after professional laboratory testing, and the sophisticated material makes it even passable to your children!
Simple and beautiful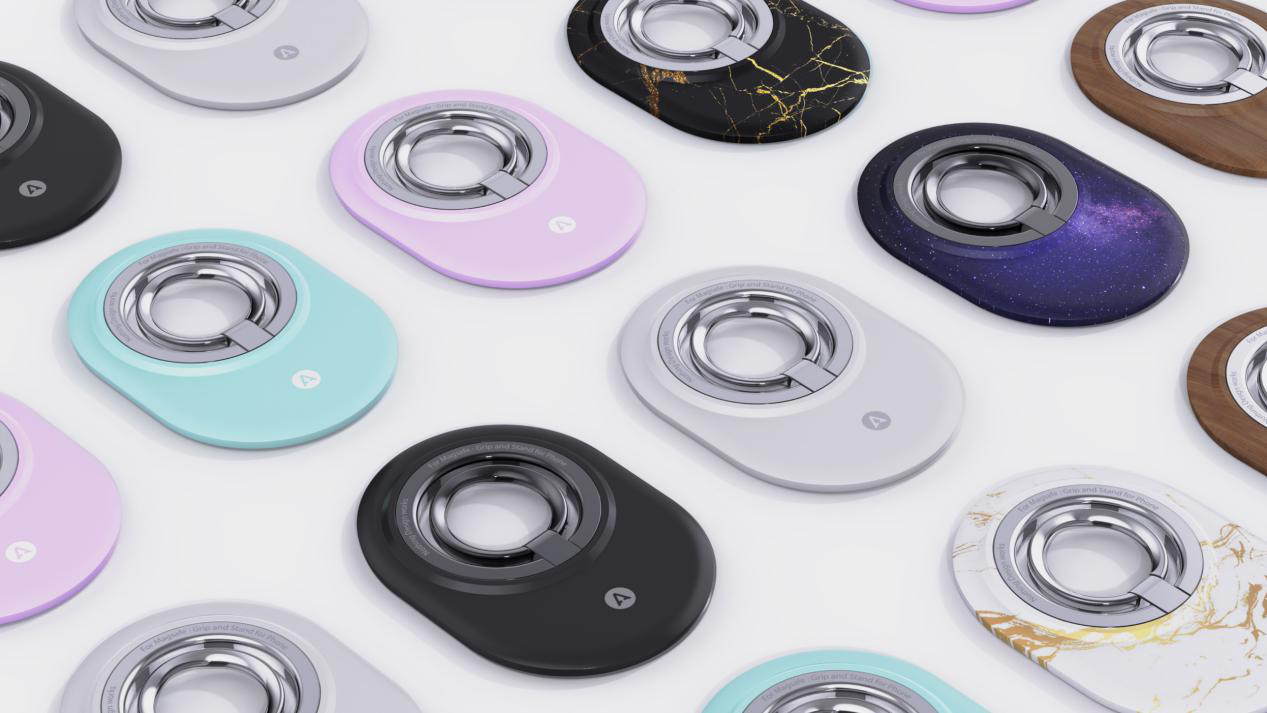 The design director of Andobil, gave EasyFly a simple, atmospheric and fashionable appearance based on the starting point of discovering user demands. By the way, it fits easily into your pocket, and you can even draw a cute puppy on it by picking the EasyFly in different colors to match your phone/case! (As long as you want)
The Andobil Easyfly Dual-Sided Mag Phone Grip is undoubtedly one of the most innovative and practical magnetic ring mounts on the market, don't hesitate, get this fun companion for your phone so you can fully enjoy Live, let go and love!