In May 2022, Andobil launched its first Car Windshield Sun Shade online. In just a few months it gained tens of thousands of likes and orders.
Why upgrade?
Although our Car Windshield Sun Shade has a positive feedback rate of over 90%, we wanted to give every Andobil fan a good shopping experience, so that every user who owns an Andobil product can have his or her ideal experience.
In the fourth quarter of 2022, Andobil began to visit users who had used the Car Windshield Sun Shade. We asked them about their experiences and ideas for the ideal sunshade, and upgraded the product with Amazon reviews. So the new Andobil Car Windshield Sun Shade 2.0 went live as planned.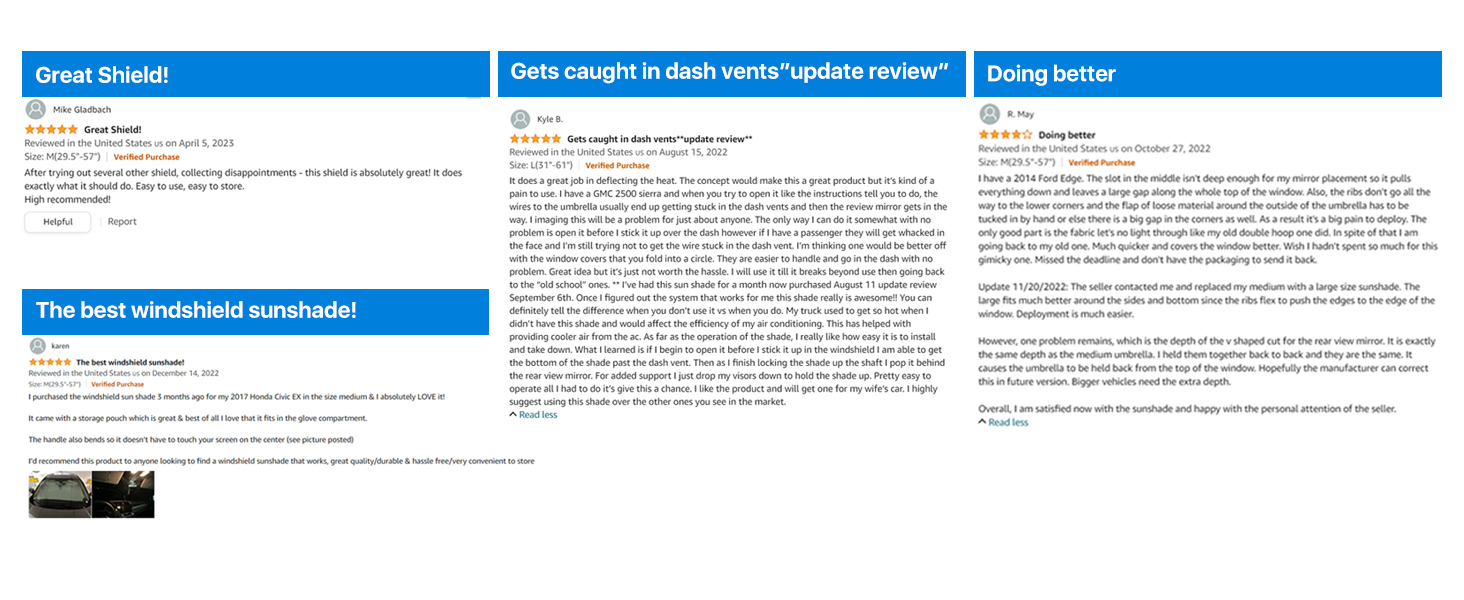 What has Andobil's Car Windshield Sun Shade been upgraded to?
The Andobil Car Windshield Sun Shade has been upgraded in terms of both technology and design. The new car shade uses more advanced materials and technology, making it more durable and practical. The design is also more user-friendly, making it easier for users to open and store.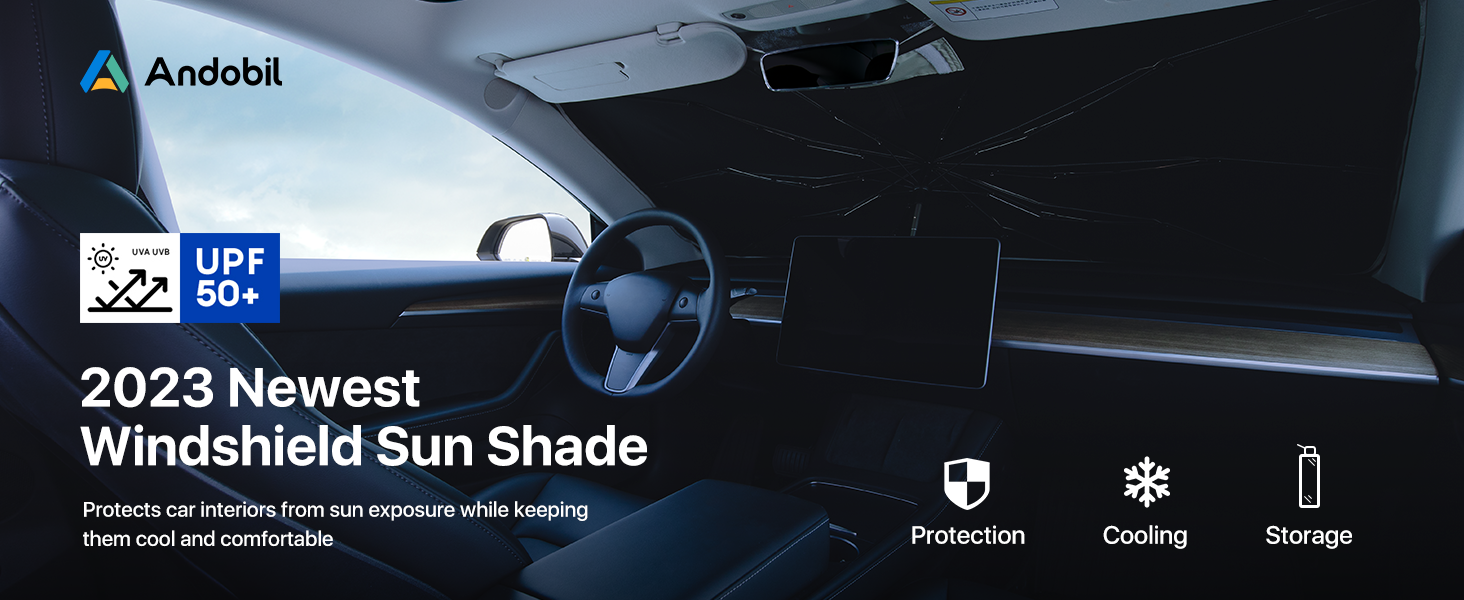 First of all, the new Car Windshield Sun Shade is made of high-quality materials that can better withstand summer heat and UV radiation. colored rubber coating and heat-resistant materials block 99% of UV rays. andobil In repeated experiments and tests, our R&D manager found a material that is resistant to high temperatures and blocks even more UV rays. This material adheres evenly to the umbrella, forming a protective layer. On hot summer days, Andobil Car Windshield Sun Shade will protect your car from the sun while giving you a cool feeling.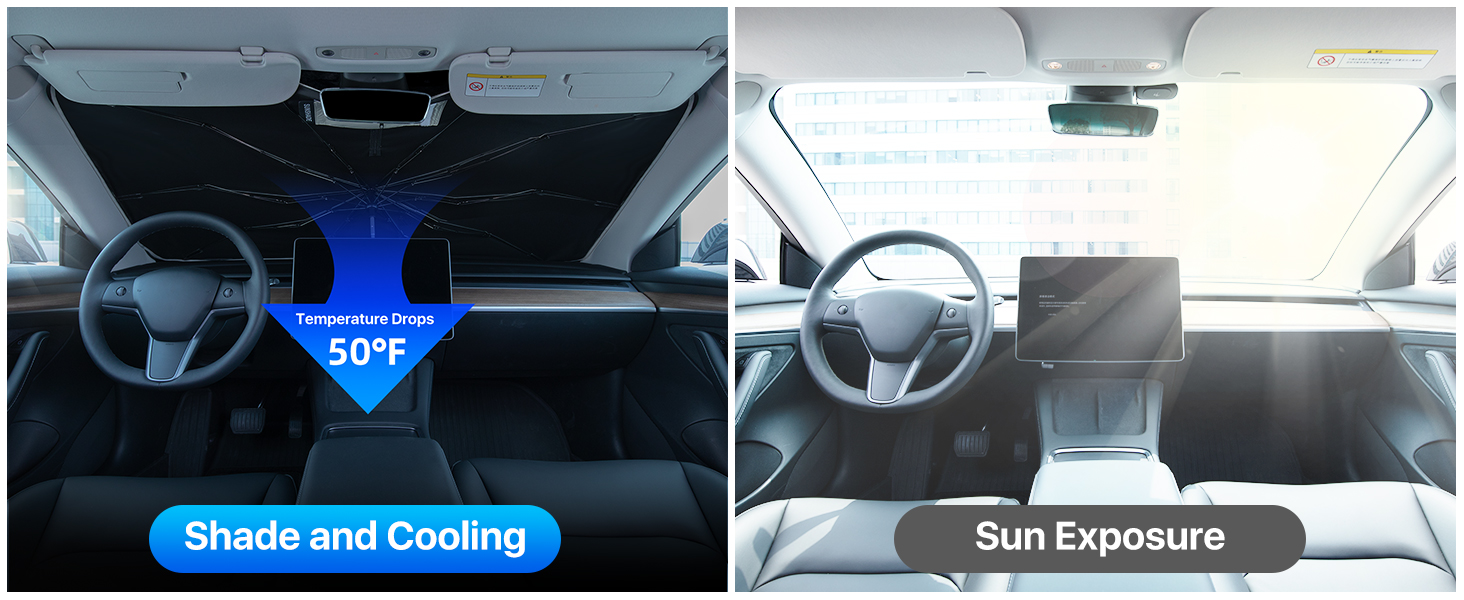 A technological breakthrough has been achieved through continuous improvement by the R&D team. The umbrella is made of ice fiber high-elasticity fabric with a double-layer structure. A hollow layer is formed inside the umbrella surface, effectively reducing the transfer of heat. No need to wait, i.e. open and close.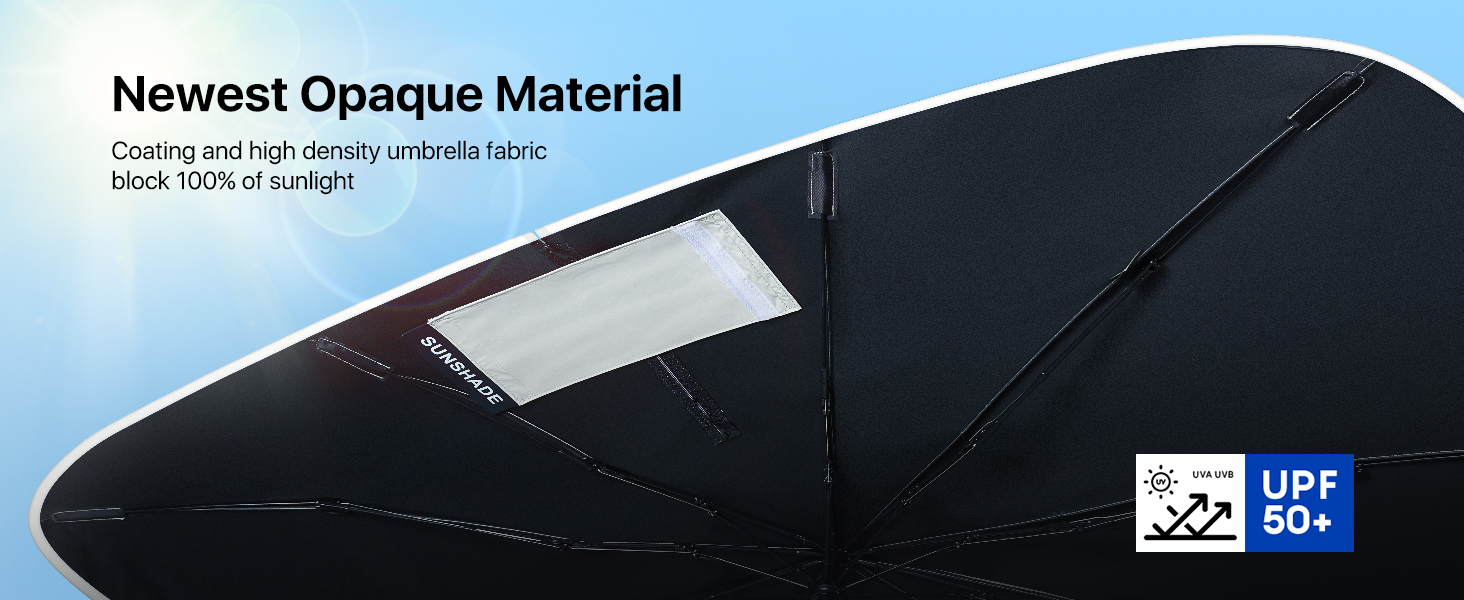 In addition, the newest Car Windshield Sunshade uses a more advanced production process, making it more durable and lightweight. The new upgraded umbrella bone structure is designed with European components and Andobil insists on using 10 bones. The raw material is made of a high-quality carbon steel umbrella frame, which is lighter in weight. After 20,000 bending experiments, it can still recover its original shape without breaking and is more flexible.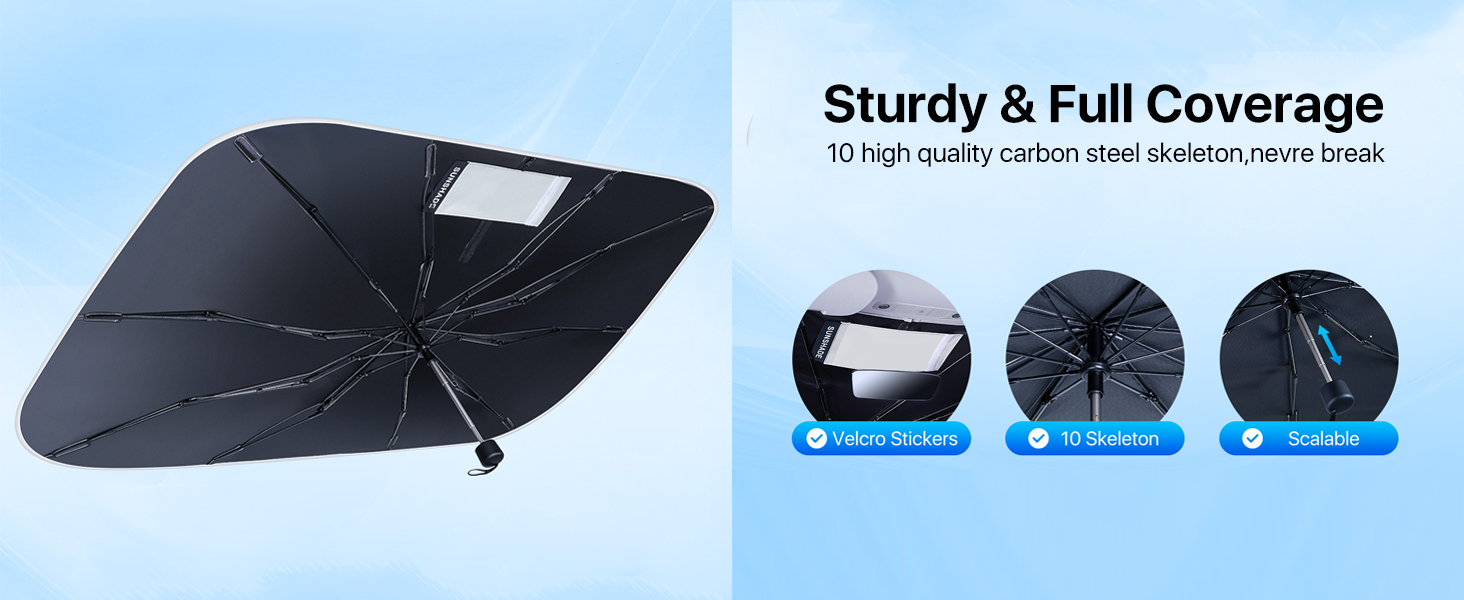 Secondly, the design of the new Andobil Car Sunshades has been upgraded. They feature a more user-friendly design, such as a foldable structure that makes them easier to store and carry. They can be easily opened and installed at the touch of a button. The compact design and storage sleeves allow for easy storage without taking up extra space.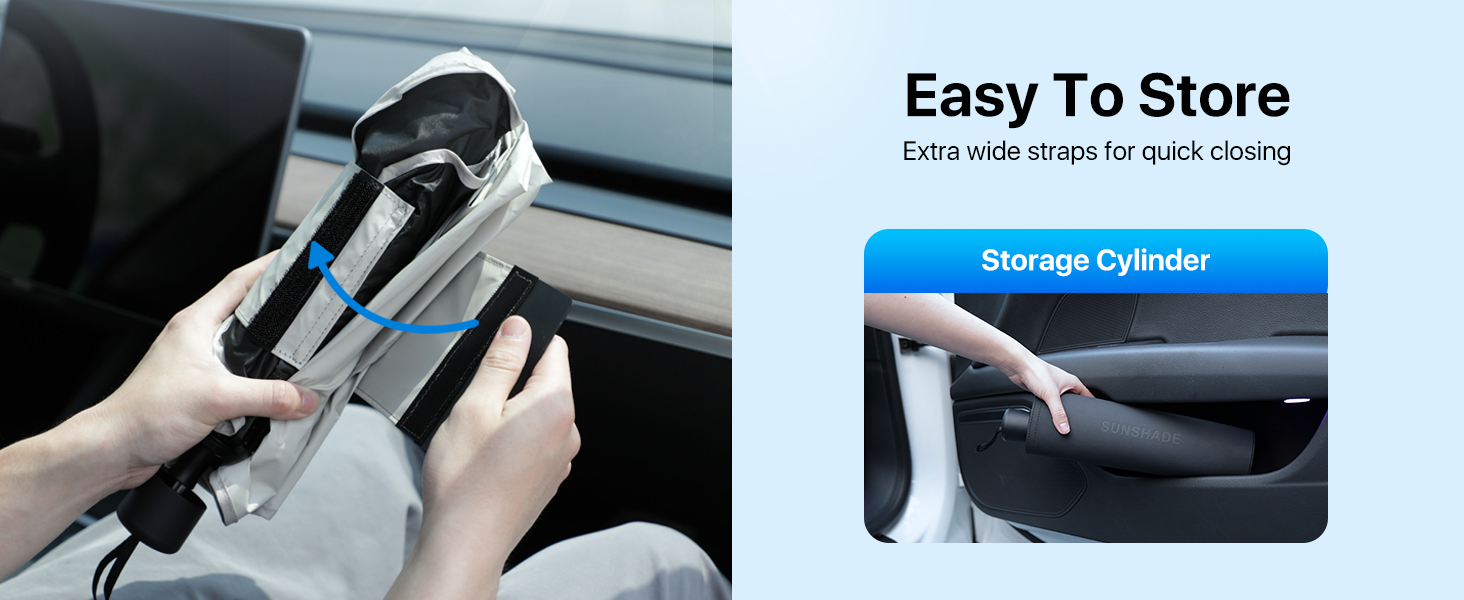 Now with Andobil's upgraded colorful rubber coated Car Windshield Sun Shade, don't worry about your car being damaged by the heat because it's parked outside.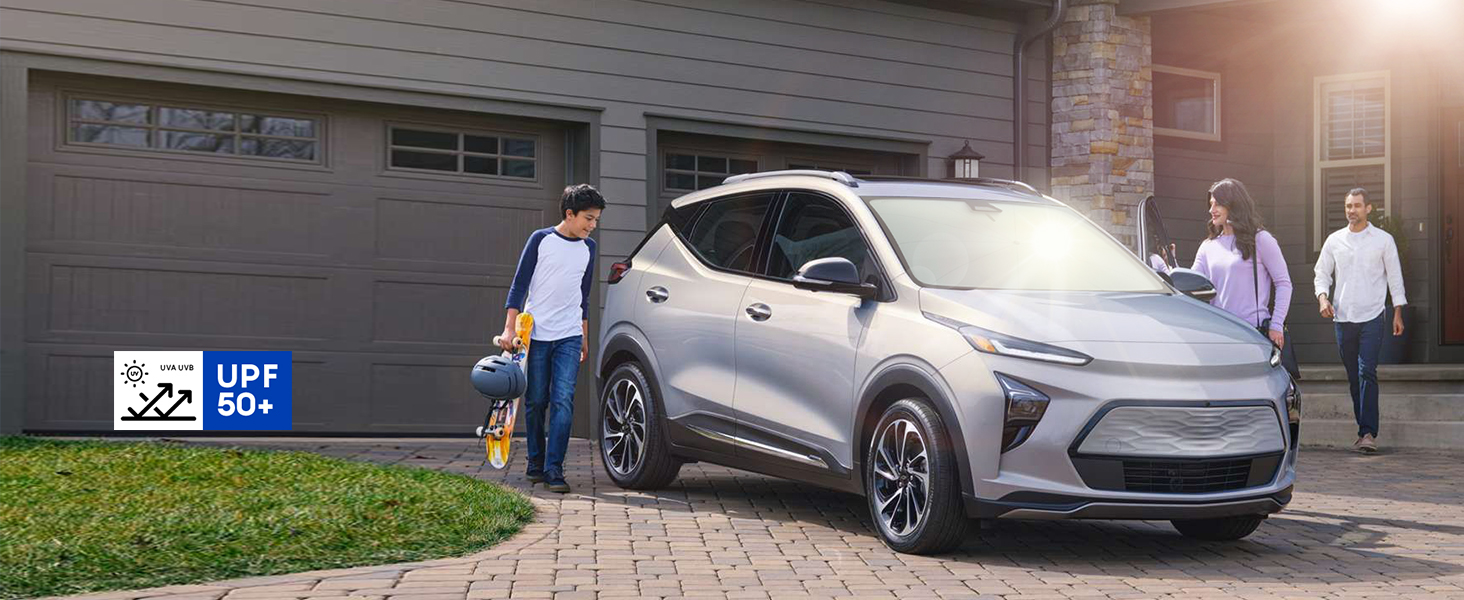 Learn more about the latest Car Windshield Sun Shade.