We are pleased to announce that Andobil latest product, EasyRelax Rotating Magnet Bracket Case, has been officially released. This stand is a brand new product we launched to solve the hand fatigue problem caused by users using mobile phones for a long time. It aims to let people fully free their hands and enjoy life to their heart's content.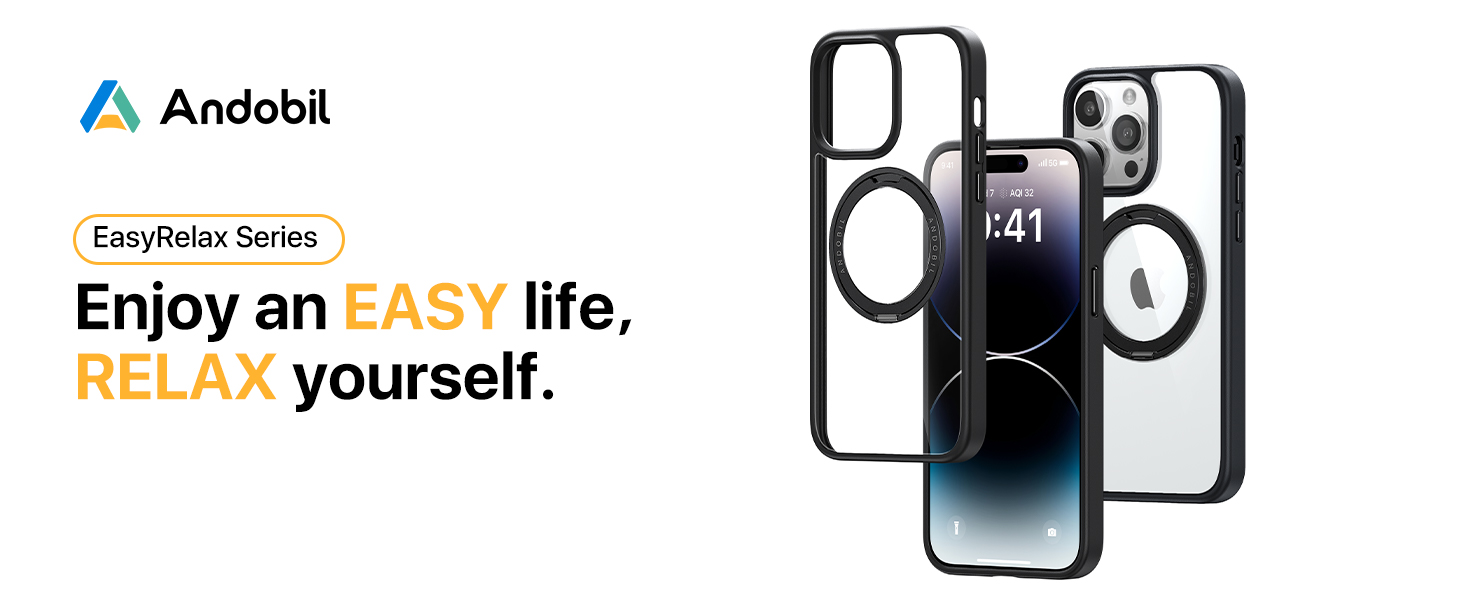 The unique feature of the EasyRelax Rotating Magnet Bracket Case is that it uses high-performance magnet technology, which enables the phone to be firmly attached to any iron products, such as fitness equipment, refrigerators, etc. This design not only frees users' hands, but also allows users to freely enjoy high-quality audio-visual experience in various environments. Whether you're exercising at the gym, cooking in the kitchen, or working in the office, the EasyRelax Kickstand Case allows you to use your phone easily without worrying about it dropping or shaking. Through this design, the EasyRelax stand phone case brings unprecedented convenience and freedom to users, allowing users to enjoy high-quality music, videos and other entertainment content anytime, anywhere.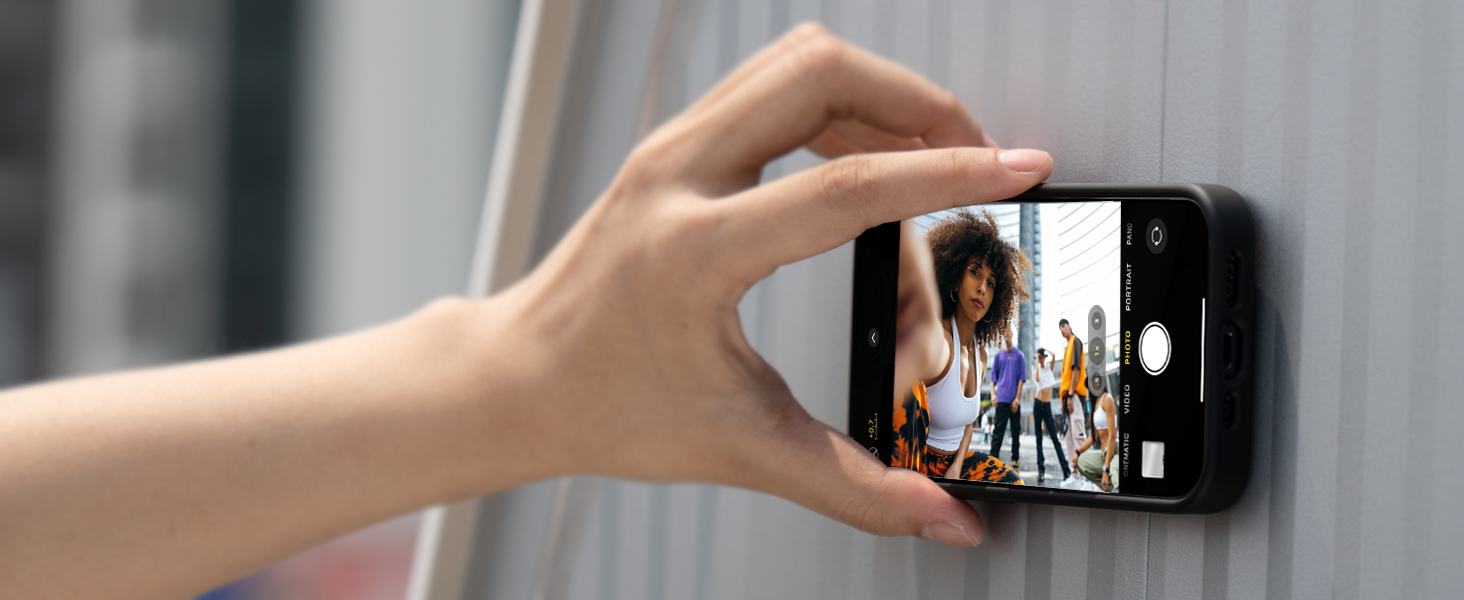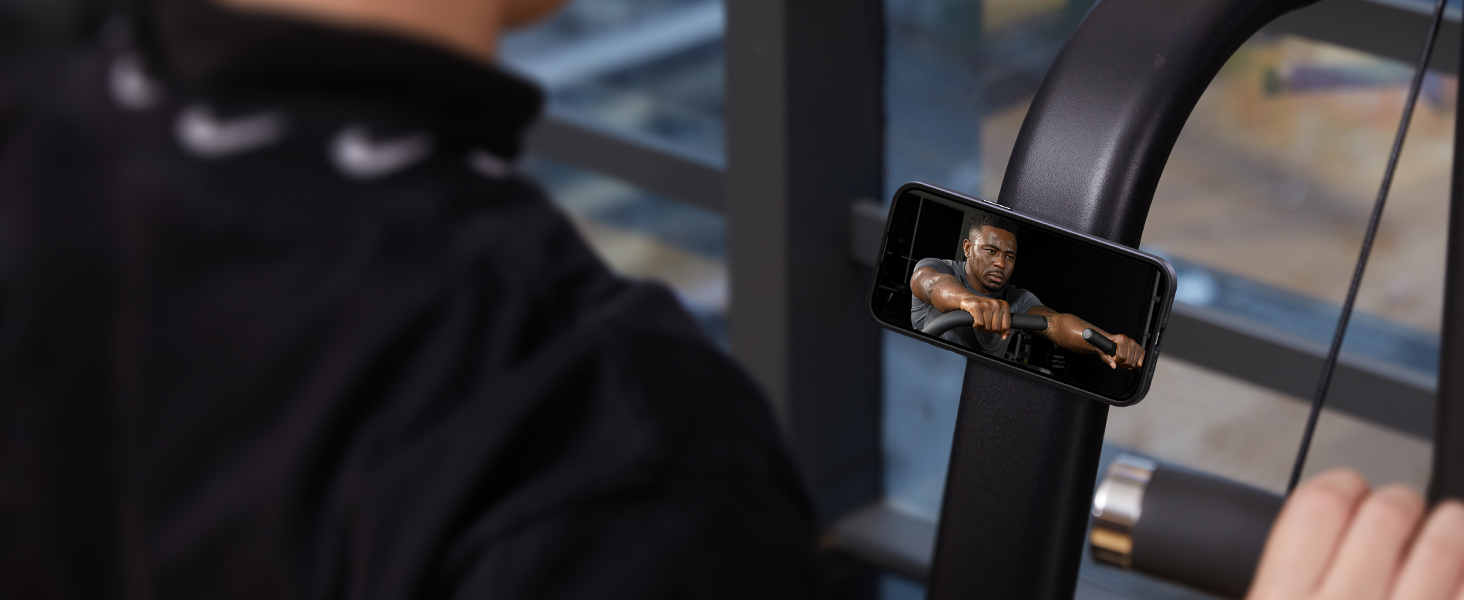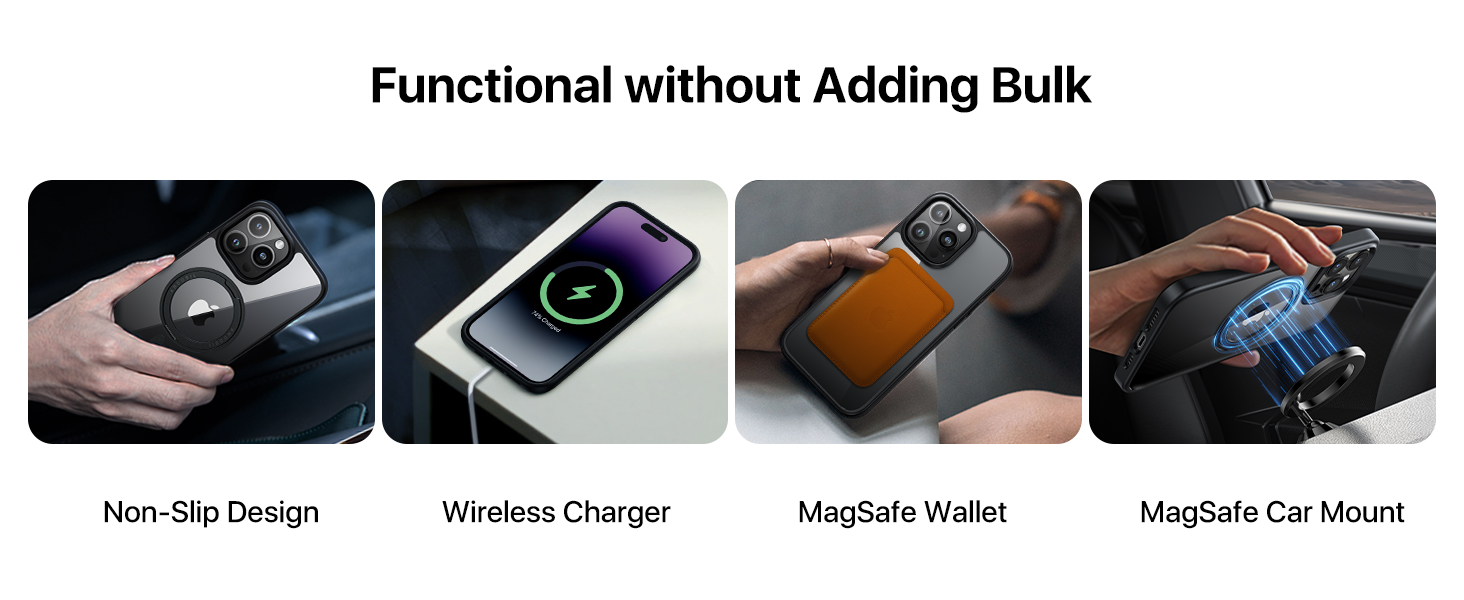 The EasyRelax bracket mobile phone case introduces a new rotating bracket function, which integrates the mobile phone case and the bracket, supports 360-degree rotation, helps users fix the phone in various situations, and presents content at the best angle. Whether you're at home or outdoors, open the stand for the most comfortable portrait or landscape viewing angle. The rotating stand allows you to watch movies vertically or horizontally, swipe Tiktok and more. — all without taking you away from the job at hand. Watch videos or Facetime hands-free. After 367 days and more than 30,000 experiments, the bracket and the phone case are integrated, and the ultra-thin one-piece design makes its surface very smooth and flat, with the ultimate aesthetic feeling.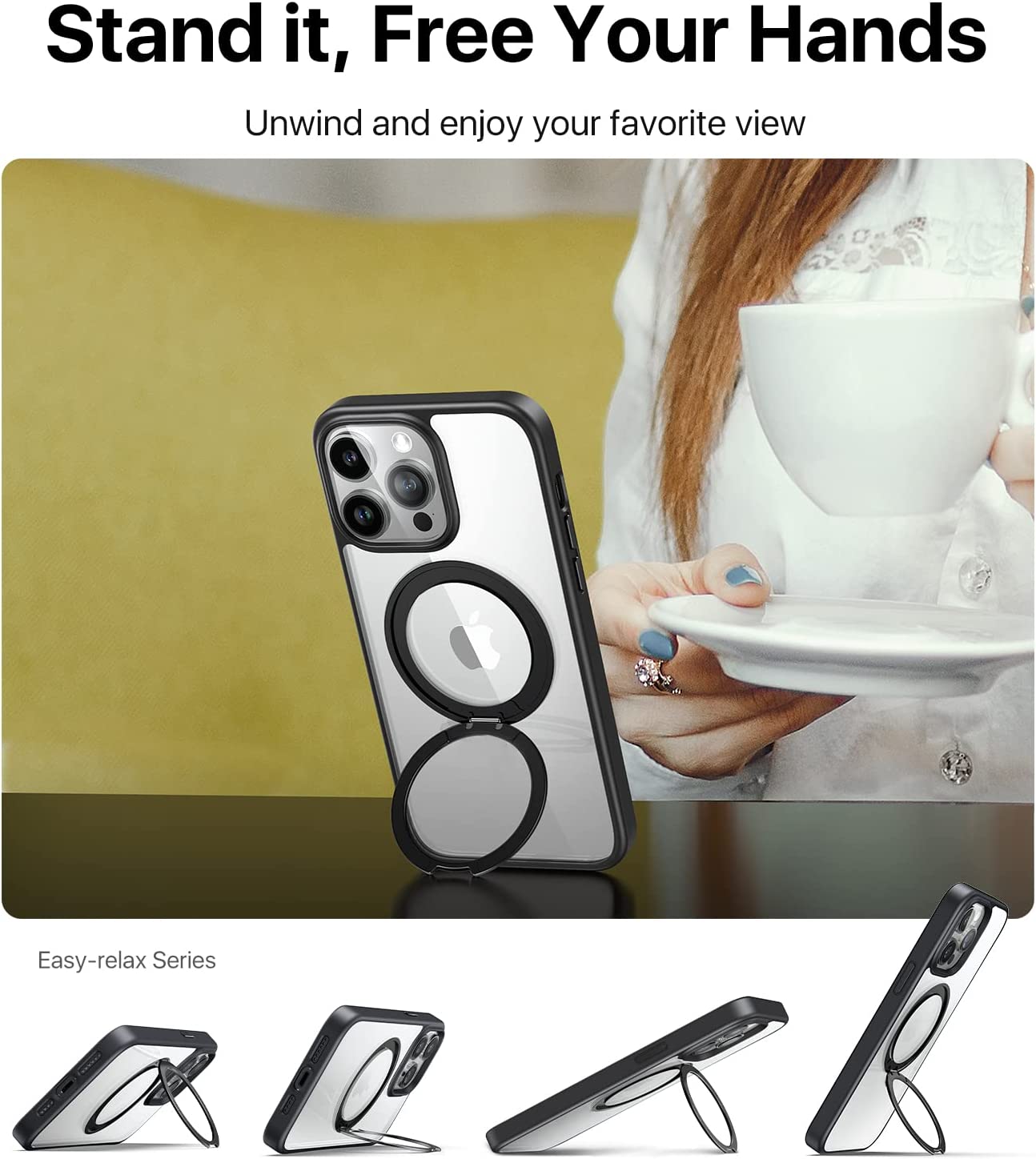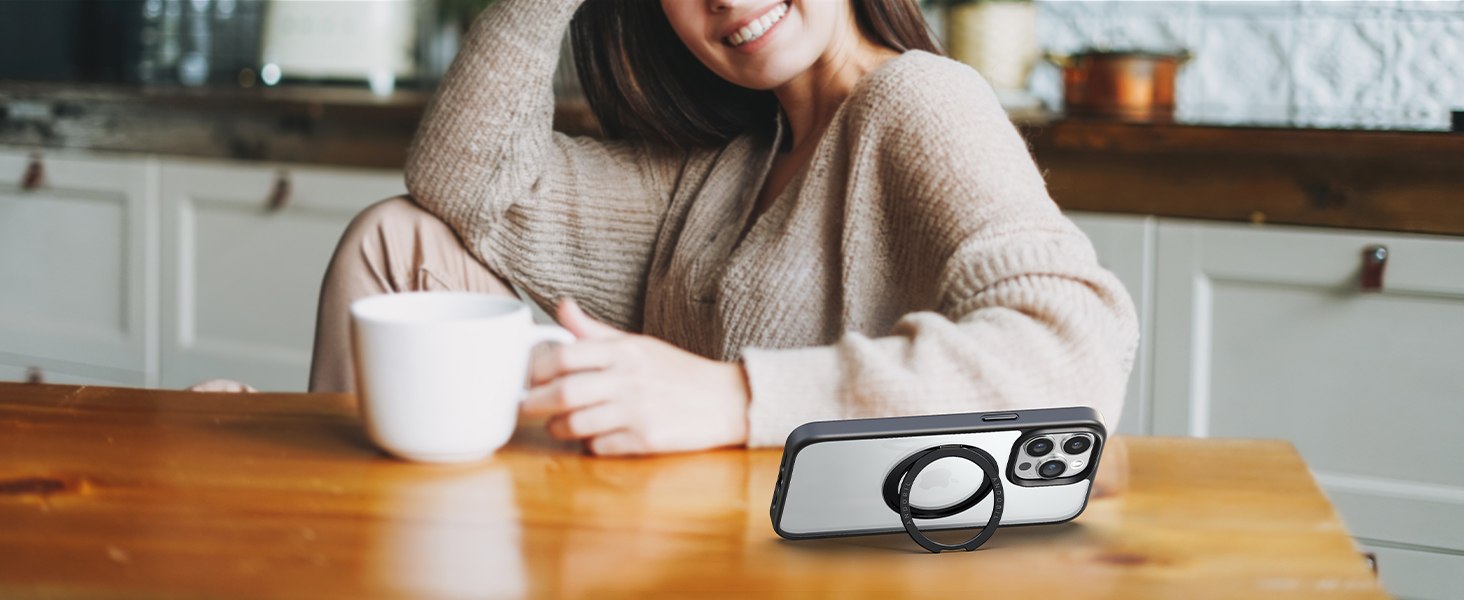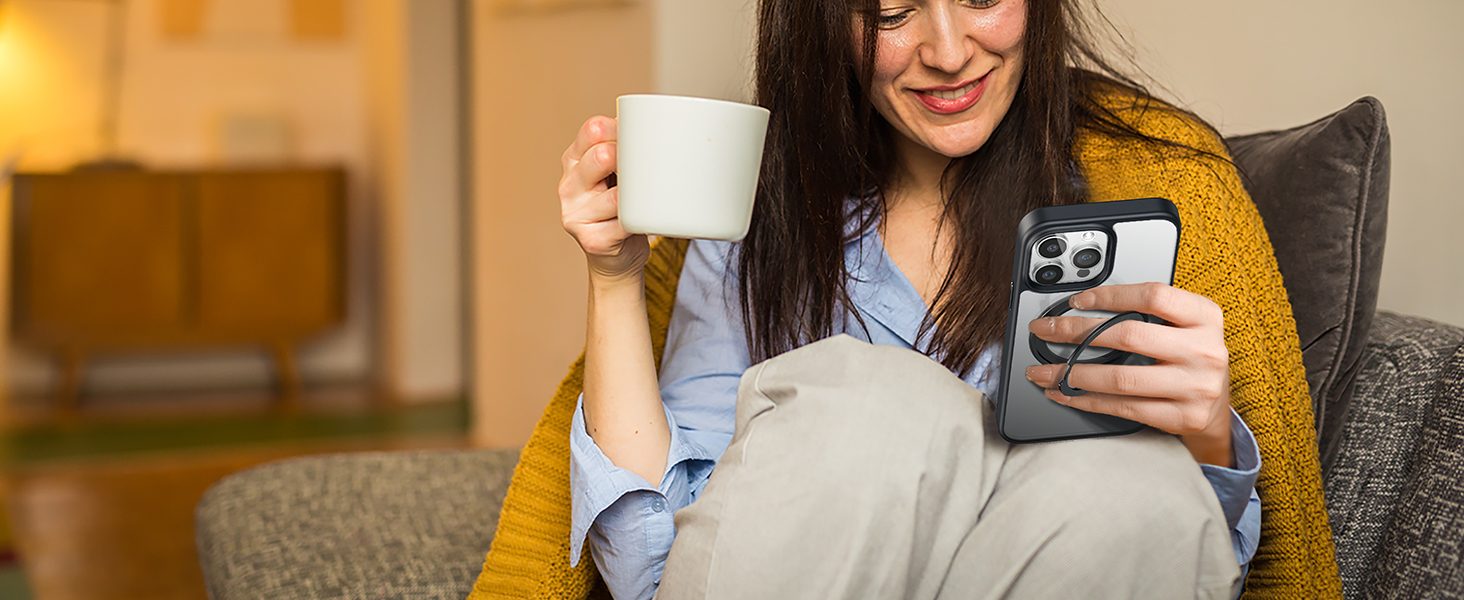 The EasyRelax Rotating Magnet Bracket Case is made of high-quality materials to give perfect protection to the phone. We have passed the MIL-Grade drop protection certification certified by SGS & ROHS as well as 8000+ drop tests. This iPhone 14 pro max case is equipped with a durable hard PC back panel, soft TPU bumper and exclusive patented 4-corner airbags, which can effectively absorb and disperse impact and minimize damage, ensuring better than ordinary phone cases 2x stronger durability and protection. Keep your phone safe and healthy at all times, and say "no" to expensive repairs. Finally, the texture of the phone case is also a very critical part. The matte back design, combined with an exclusive anti-smudge coating, keeps your iPhone looking beautiful and clean from morning to night. Its slim and elegant shape fits easily in and out of your pocket, allowing you to hold it with confidence. In this way, it is guaranteed not to turn yellow, and the anti-aging ability may have surpassed that of genuine products.


Andobil has always been committed to bringing users a better experience. The EasyRelax rotating magnet holder phone case is the embodiment of Andobil's constant pursuit of innovation and progress. We believe that this stand phone case will bring users a more comfortable and convenient experience. In addition, in order to let more users know about the EasyRelax bracket phone case, Andobil will conduct extensive publicity on social media platforms. We plan to release EasyRelax-related videos and pictures on Facebook, ins, YouTube, Tik Tok and other platforms, so that users can intuitively understand the functions and gameplay of the EasyRelax bracket phone case.
As a leading brand in the stent industry in the 3C digital field, Andobil has always been committed to bringing users a better experience and letting everyone love it. We also hope that through this launch, we can better publicize and promote our brand and products, so that more users can learn about Andobil and choose Andobil's products and services. Finally, I would like to thank all users for their support and trust in Andobil. We will, as always, be committed to providing users with better products and services, and grow and progress together with the majority of users.