After five years of precipitation, we are honored to announce to you that Andobil will launch a new series of products - mobile phone case with stand. This product is designed to provide users with a more comfortable mobile phone experience, free their hands, and allow them to operate the phone more conveniently.

There are two products in our bracket mobile phone case series - Licharge mobile phone case and smart island.
The first is the Andobil mobile phone case, which can be called the strongest three-in-one mobile phone case, and it has four major features:
❶ Magnetic ring function 225% stronger than Magsafe
When buying a protective case for an Apple mobile phone, you must consider a mobile phone protective case with a magnetic ring function. In actual use, the mobile phone, mobile phone case, and Magsafe accessories are a sandwich-like structure, so the sandwiched mobile phone case is related to the performance of the magnetic force.
Thanks to our more powerful professional magnetic Halbach array TECH, it brings 225% stronger magnetic force than Apple's original! So it can firmly attach all magsafe accessories, such as Mag-safe charger, Apple wallet, Mag-safe car mount. using a magsafe charger, perfectly aligned magnets make charging faster and easier than ever, providing an amazing charging experience up to 15W charging power with 0 loss!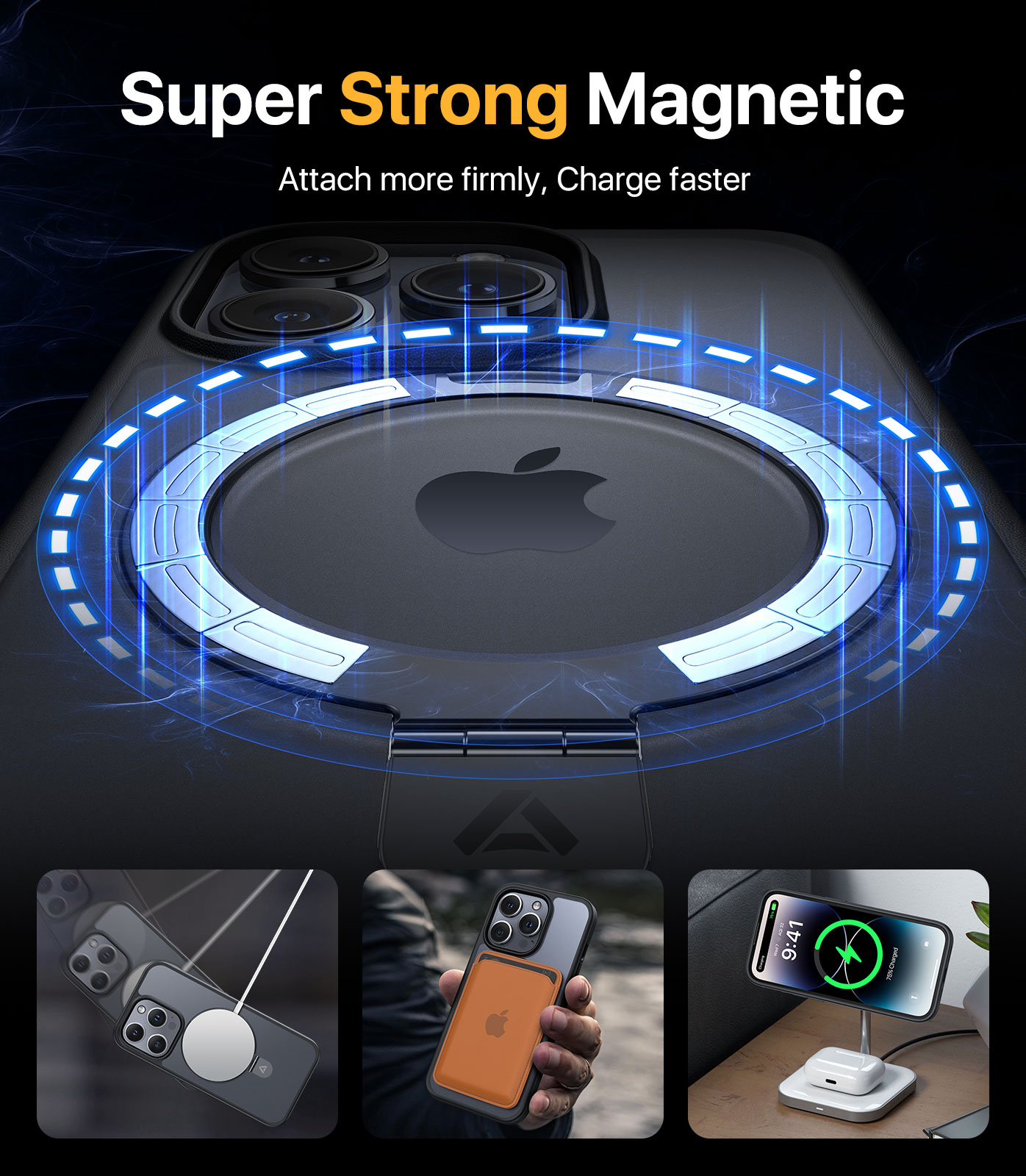 ❷ Durable Adaptive Hover Mount
Introducing new stand function, a truly innovation that's MagSafe and stand and something in between.Whether you're at home or outdoors, open the stand for the most comfortable portrait or landscape viewing angle. iPhone 14 Pro case with stand will let you watch movies, brush Tiktok, etc. in a vertical or horizontal way.—All without taking you away from what you're doing.Watching videos or Facetime, no hands-on.Completely invisible. After 367 days and 30,000+ experiments.It blends with your phone case, Ultra-slim, one-piece design.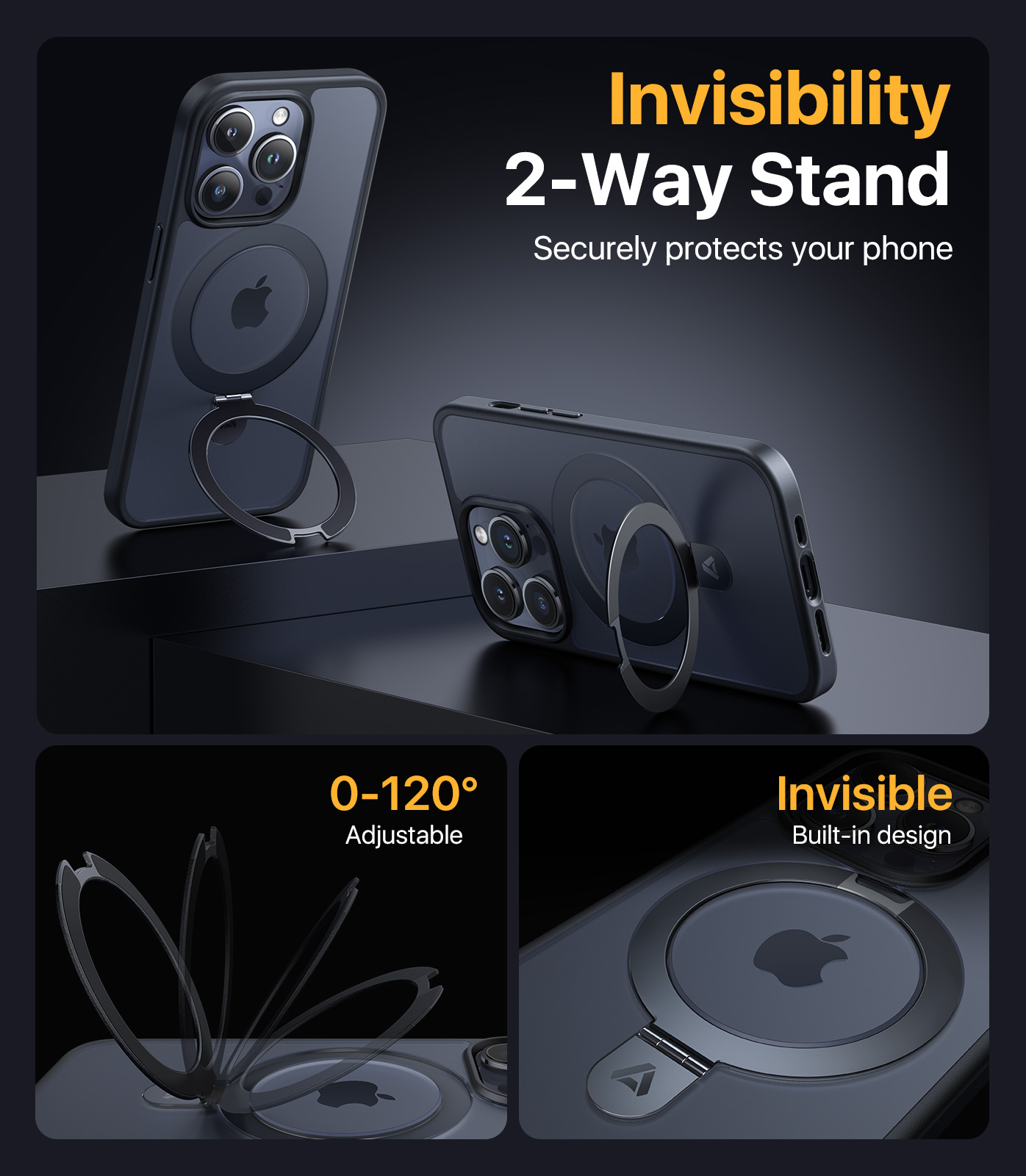 ❸ Anti-drop performance
Passed SGS & ROHS certified MIL-Grade drop protection certification, passed 8000+ drop tests. This iPhone 14 pro max case can ensure 2 times stronger durability and protection than ordinary phone cases. Equipped with the durable hard PC back, soft TPU bumper and exclusive patent 4-corner airbags, which effectively absorb and disperse impact and minimize damage. Keep your phone safe and healthy at all times, say NO to expensive repairs.
Andobil introduces an innovative protective structure specially designed for the camera, the precise 2.5mm raised edge effectively prevents the screen and camera from being scratched or worn. Even if the iPhone is rubbed on the table, the lens and screen will not have any contact with the table. This case is protection personified and a flash of fashion for your iPhone. Provides strong protection while still being elegant.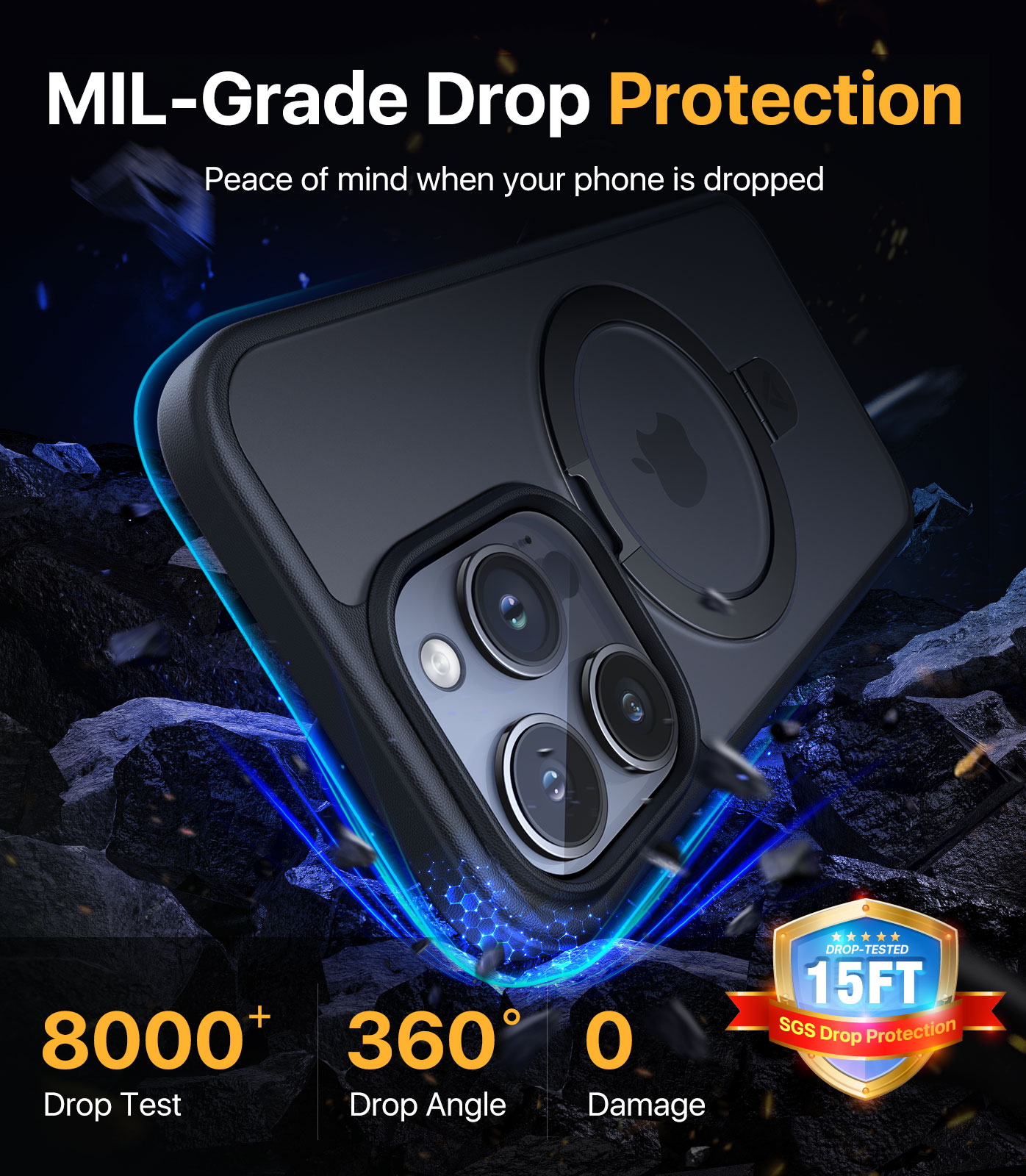 ❹ Excellent shell texture and anti-aging ability
Finally, the texture of the mobile phone case is also a very critical part. Frosted back design, combined with exclusive stain-resistant coating, keeps your iphone with a beautiful and clean case from morning to night. Its slim and elegant shape slides easily in and out of pockets and allows you to hold it with confidence. This ensures No yellowing, anti-aging ability may have surpassed the official product. You no longer have to worry about the possible yellowing and discoloration of the clear water shell.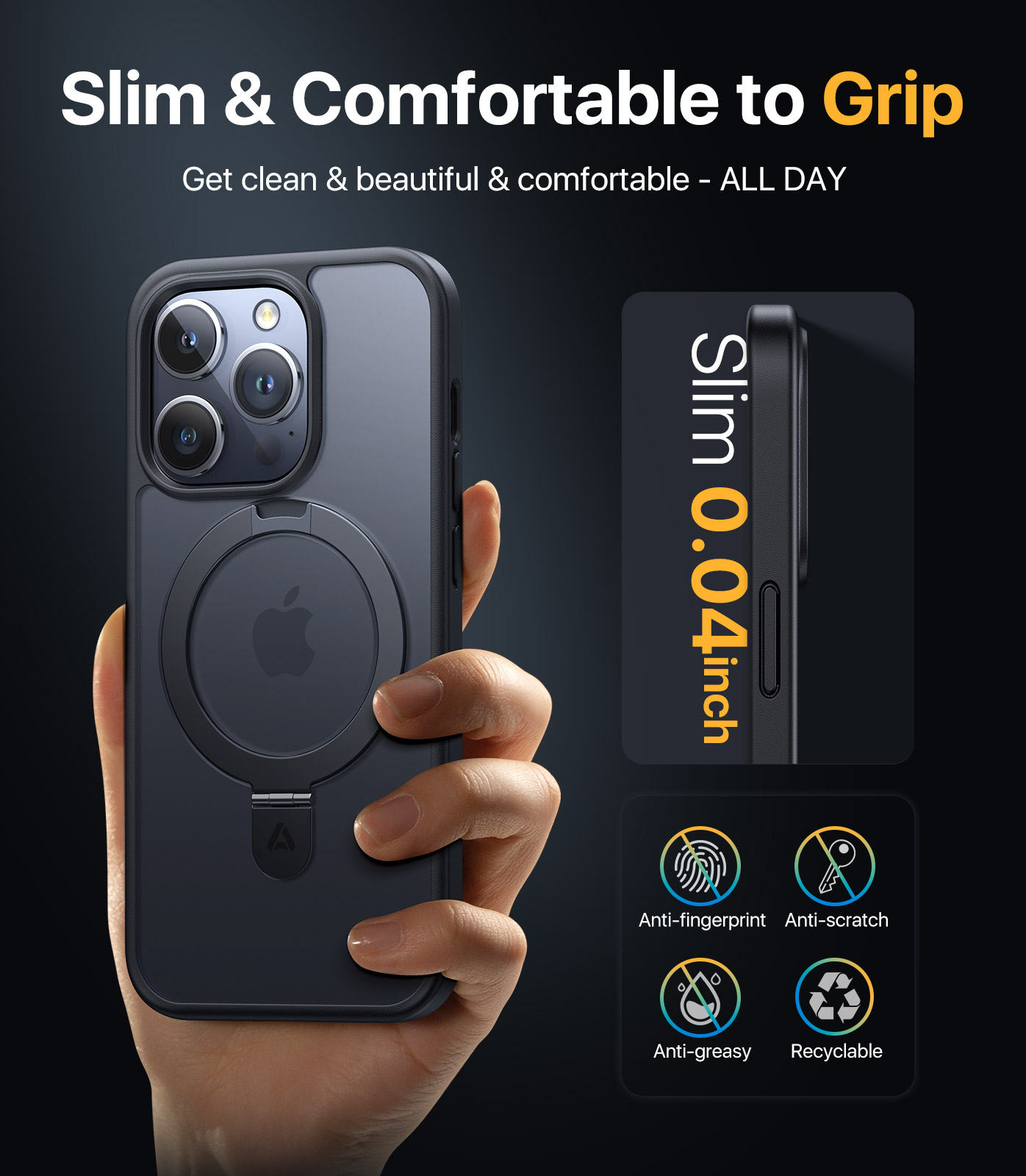 In addition to the lack of MagSafe function in the Smart Island, other features such as mobile phone anti-fall, mobile phone material, etc. are consistent with the Licharge mobile phone case, and even its shape echoes the Smart Island of the iPhone 14 series mobile phones. What a thing this is Interesting things.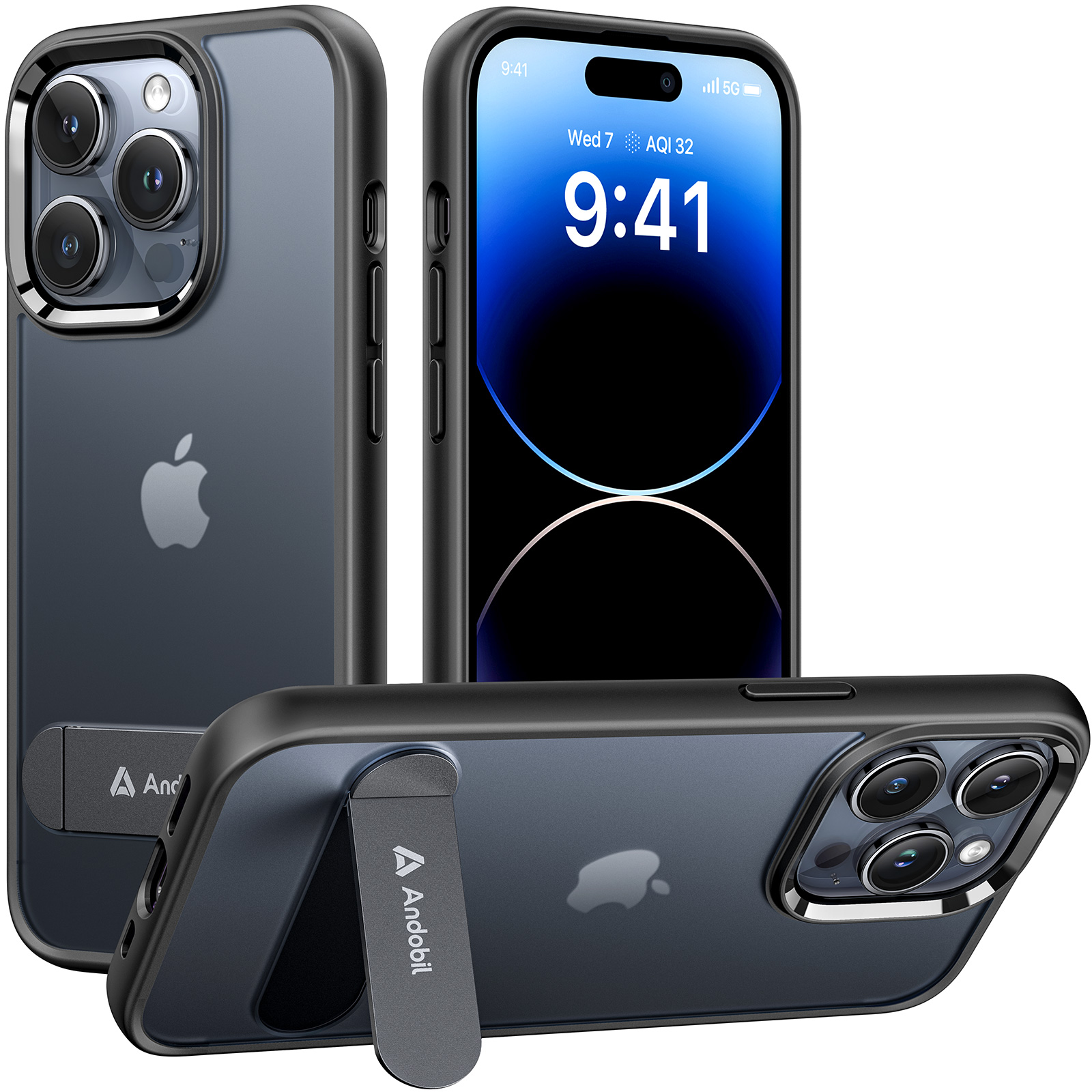 Andobil's products have always been high-quality and creative. I believe that this time Andobil's entry into the mobile phone bracket case industry will definitely radiate its own light in this field, allowing everyone to free your hands and enjoy your life.